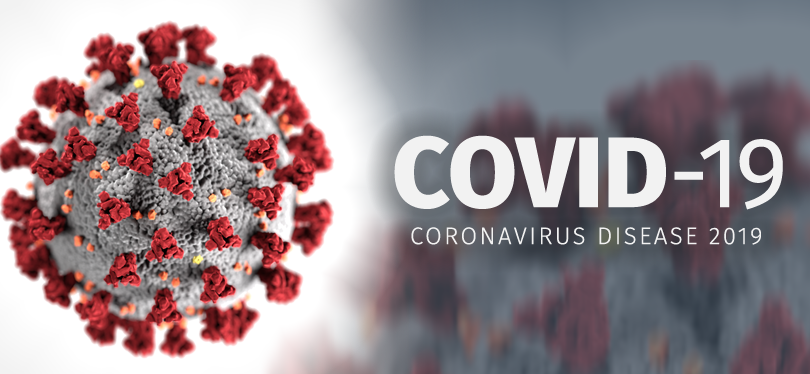 The Coronavirus Disease (COVID-19), now amplified from an epidemic to a pandemic, appears to have originated in Wuhan, a Chinese city about 650 miles south of Beijing that has a population of more than 11 million people. The Huanan Seafood Wholesale Market, which sells fish, as well as an array of meat from other animals, including bats, snakes and pangolins (a small, scaly mammal), was implicated in the spread of the virus in early January.

With theories and some scientific evidence pointing to its origins stemming from bats and snakes, it leads to suggestions that bats carrying the virus' single-strain were hunted and eaten by snakes. Snakes, being a common food choice for some people in the Wuhan province, were hunted, sold, and eaten. Which the human consumption of the infected snakes then transmitted the virus to other humans. Thus, COVID-19.

According to the Centers for Disease Control (CDC), the coronavirus is said to spread mainly from person-to-person "between people who are in close contact with one another (within about 6 feet) and through respiratory droplets produced when an infected person coughs or sneezes, these droplets can then land in the mouths or noses of people who are nearby or possibly be inhaled into the lungs." Knowing these facts and the ripple effects of this virus, businesses all over the world are taking drastic and immediate actions.

Major manufacturing operations in the U.S. have reportedly slowed or completely ceased operations; Closing offices, stores, and factories, with supply chains severely disrupted in many industries, and restricting travel into and out of the U.S. Although the reality and global impact of this virus will remain unknown for many months to come, digital, delivery, and video conferencing services are amongst business industries currently thriving during this pandemic. Video conferencing tycoons, the likes of Zoom, GoToMeeting, PGi, and LogMeIn are among such thriving businesses during this crisis. A spokesperson for PGi is quoted saying, "Over the past week alone, we have seen a double-digit increase in usage with our GlobalMeet platform around the world."
​
From an insurance industry's perspective, however, the Insurance Services Office (ISO) has responded with the release of two optional endorsements for use with commercial property forms to provide limited business interruption coverage for circumstances related to the coronavirus. Worthy to note that they have not been filed and are not being added to the ISO portfolio of forms, nor is ISO providing loss costs or supplementary rating information. Any company interested in filing either of the two listed endorsement forms must follow all filing regulations.
Two endorsement forms:
Business Interruption: Limited Coverage for Certain Civil Authority Orders Relating to Coronavirus and
Business Interruption: Limited Coverage for Certain Civil Authority Orders Relating to Coronavirus (Including Orders Restricting Some Modes of Public Transportation). Neither form is numbered.
Both endorsements are similar in that they provide limited coverage, should the need arise for a suspension of operations due to quarantine or closure of the premises ordered by a civil authority to prevent infection through the spread of a coronavirus. The key difference in the two listed endorsements is the Business Interruption: Limited Coverage for Certain Civil Authority Orders Relating to Coronavirus (Including Orders Restricting Some Modes of Public Transportation) includes coverage in the case a civil authority orders closure or restricted usage of public bus, rail or ferry lines or related stations or terminals serving the areas where the insured's business is located.
If operation of a business is from a vehicle or mobile equipment, then references to the described premises include such vehicles and mobile equipment.
Exclusions to both endorsements are as follows:
If the virus was spread or introduced intentionally by any person or group with the intent to cause disease, damage, fear or anxiety.
Clean-up or disinfection of the premises due to contamination or suspected contamination.
Costs to replace property or property of others that has been or is suspected to have been contaminated.
Cost of disposing of contaminated or suspected contaminated property.
Cost of disinfecting or disposing of bodily fluids or waste material.
Cost of testing or monitoring for the presence of a coronavirus.
Losses or expenses attributable solely to fear of contraction of the disease — i.e., if customers, vendors or tenants avoid part of the premises not under quarantine.
Loss or expense attributable to absence of workers, including managers, due to infection or suspected infection of that worker, except to the extent that there is a suspension of operations as covered by the endorsement.
Any fines or penalties levied against the insured by any organization or authority.
​Many uncertainties over this outbreak remain, but for now, each insured individual should determine their needs and opt for the appropriate method best suited for their business model.

In addition to the wealth of information above, it is also worthy to note that the Occupational Safety and Health Administration (OSHA) has recently released employer exempt reporting guidance during the coronavirus pandemic. OSHA states that any incidents of employees contracting the novel coronavirus at work are recordable illnesses, subject to the same rules and failure-to-record fines as other workplace injuries and illnesses.

Oakdale Insurance Group is offering our expertise to businesses in need of further clarification and understanding of their current policy coverages and terms, along with clarification on OSHA's newly released report on employer exemption reporting. Contact our Insurance Specialist, Irma Stenson, at (713) 779-0445 or by email at istenson@oakdalegroup.com.